JMMF's Culinary Kitchen is Open for Business!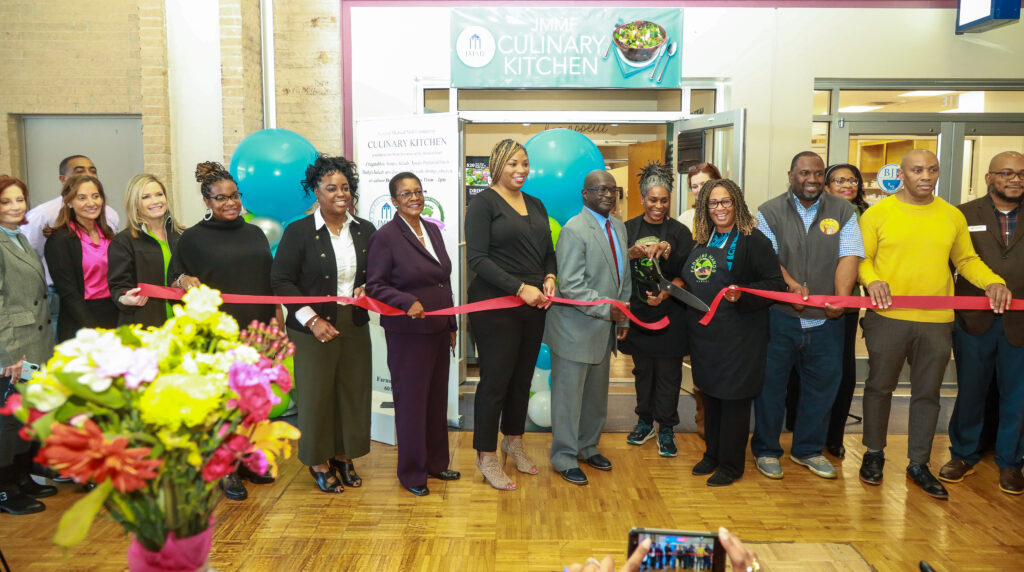 The Jackson Medical Mall Foundation in partnership Foot Print Farms, cut ribbon on its newly renovated Culinary Kitchen on February 9, 2023. The community welcomed the JMMF Culinary Kitchen, located inside the Bailey retail entrance of the Mall, by sampling and purchasing its line of gourmet soups, salads, and all natural, fresh-squeezed juices, prepared by Chef SheShe.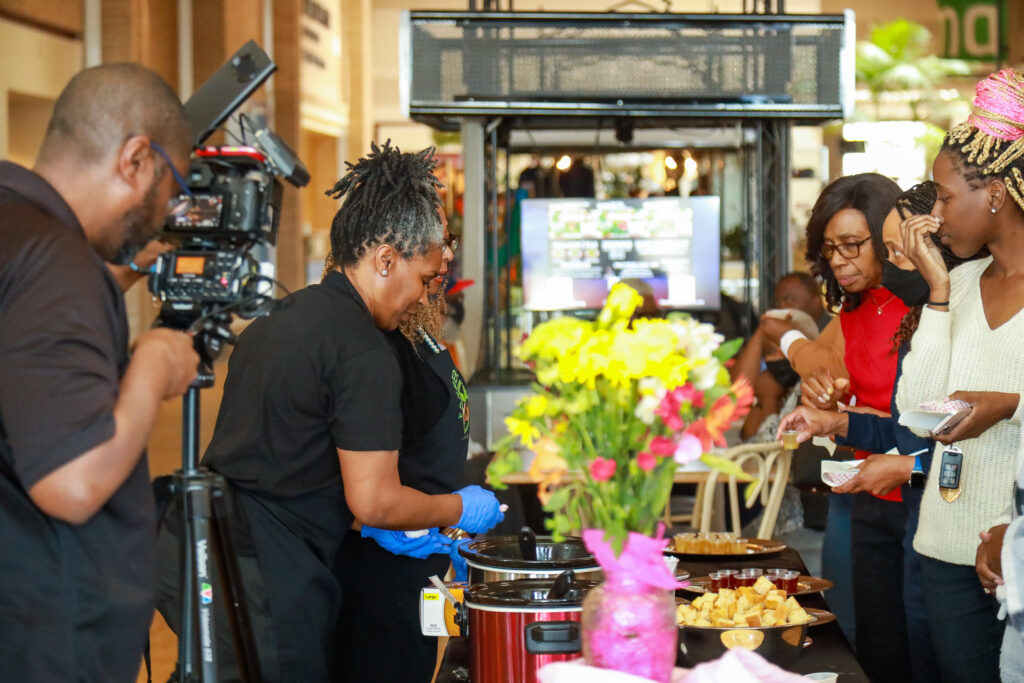 In 2015, JMMF received 3 million dollars from ArtPlace America to integrate arts & culture into its core work.  A portion of those funds was used to retrofit a vacant space inside the mall into a commercial kitchen and secure the necessary equipment for operation. The mission –  to improve access to healthier foods and create a hub for the goods produced through the farm-to-fork program.  Additionally, JMMF sought to create an adequate space for local chefs to prepare their meals, making it available through hourly rental options. The operation was halted by the global pandemic, but rebirthed through a new round of funding from the W.K. Kellogg Foundation in 2021, the Advancing Health & Wealth Equity Project.  
The JMMF Culinary Kitchen now operates in partnership with Footprint Farms and is funded in part by the W.K. Kellogg Foundation, sponsored by Humana.