The Jackson Medical Mall Thad Cochran Center offers several spaces for public and private events: the Community Meeting Room, Common Area, Center Stage, and the Media Room. These areas are booked on a consistent basis to accommodate neighborhood, business, and civic organizations in their outreach efforts in communities around the Metro-Jackson area. Jackson Medical Mall tenants may use one of these spaces free of charge once a month.
All facilities are reserved on a "first come, first served" basis and should be booked at least fourteen (14) days in advance of the event. To reserve an event space at the Jackson Medical Mall Thad Cochran Center, please contact Event Coordinator, Ivy Bush, at (601) 982-8467.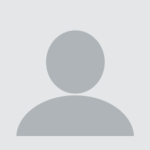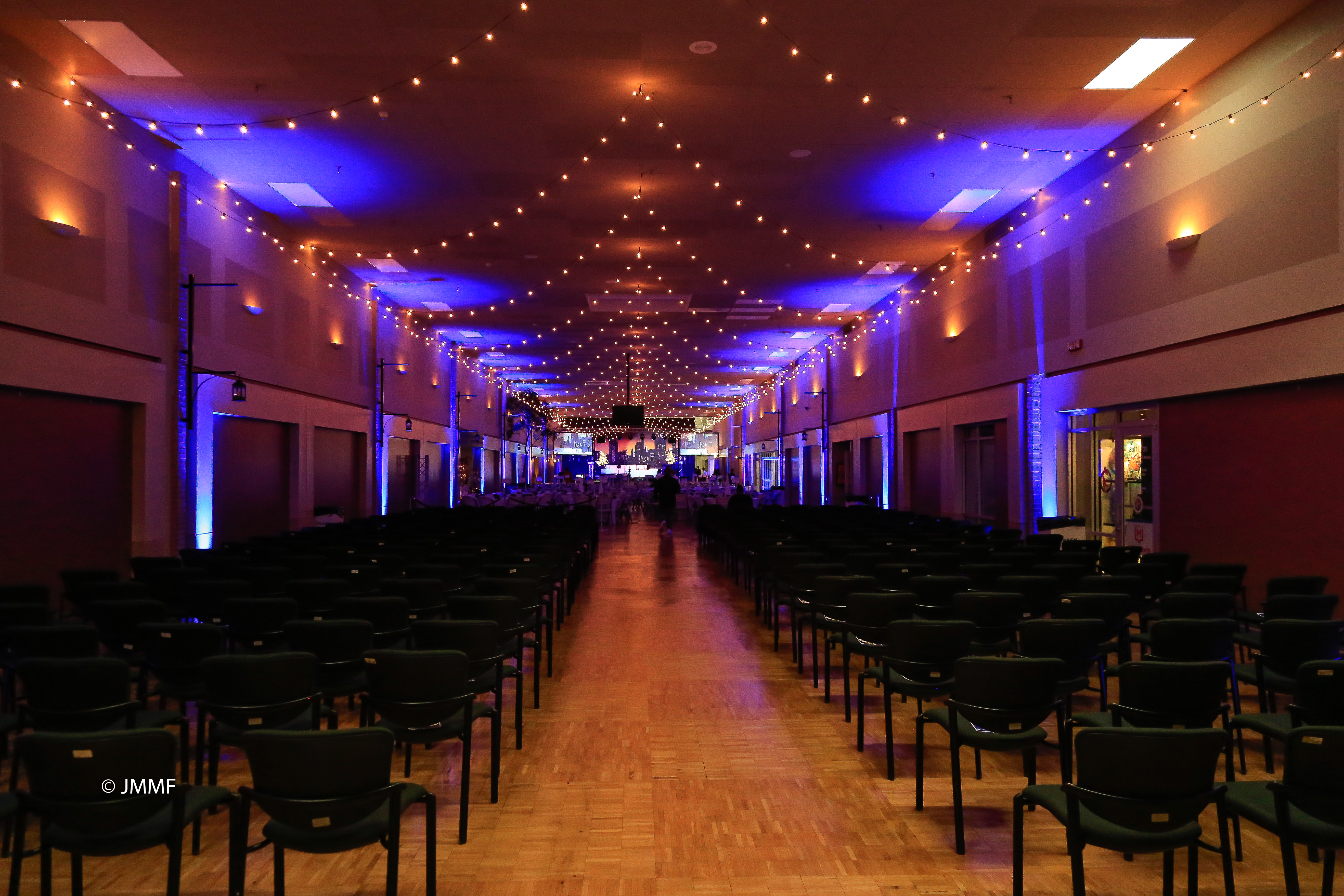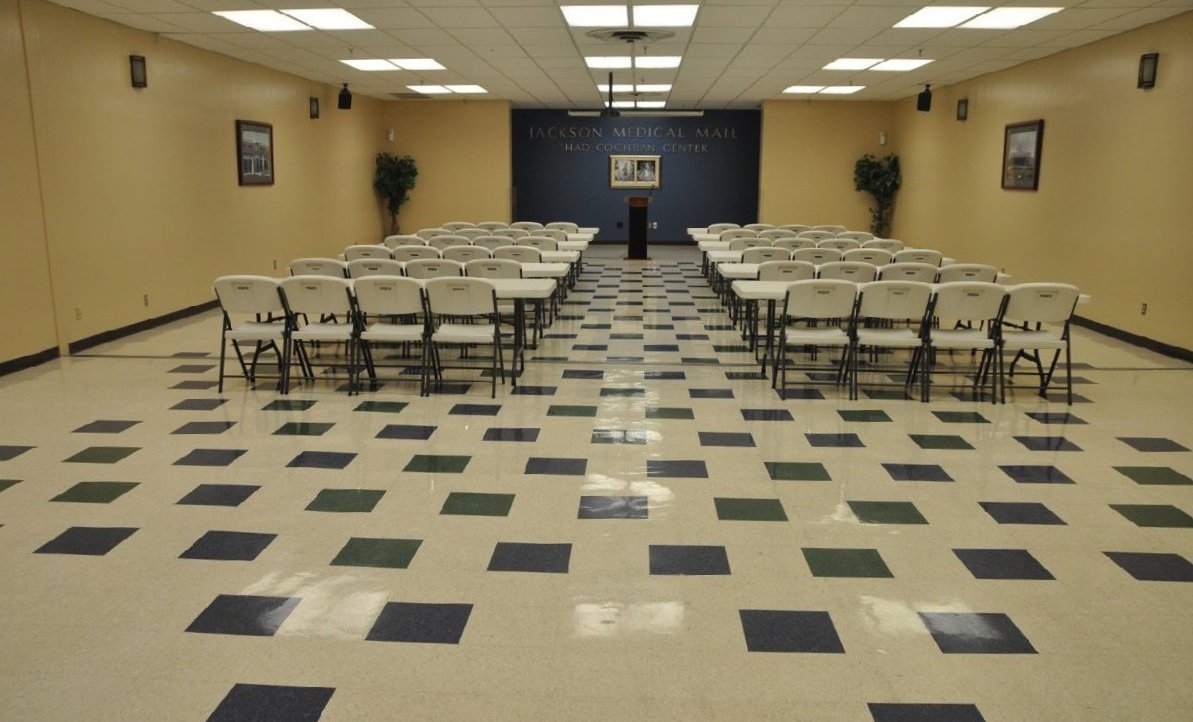 Community Meeting Room
The Community Meeting Room is equipped with male, female and handicapped-accessible restrooms and showers, a full kitchen, multimedia capabilities, and seating for up to 150 people.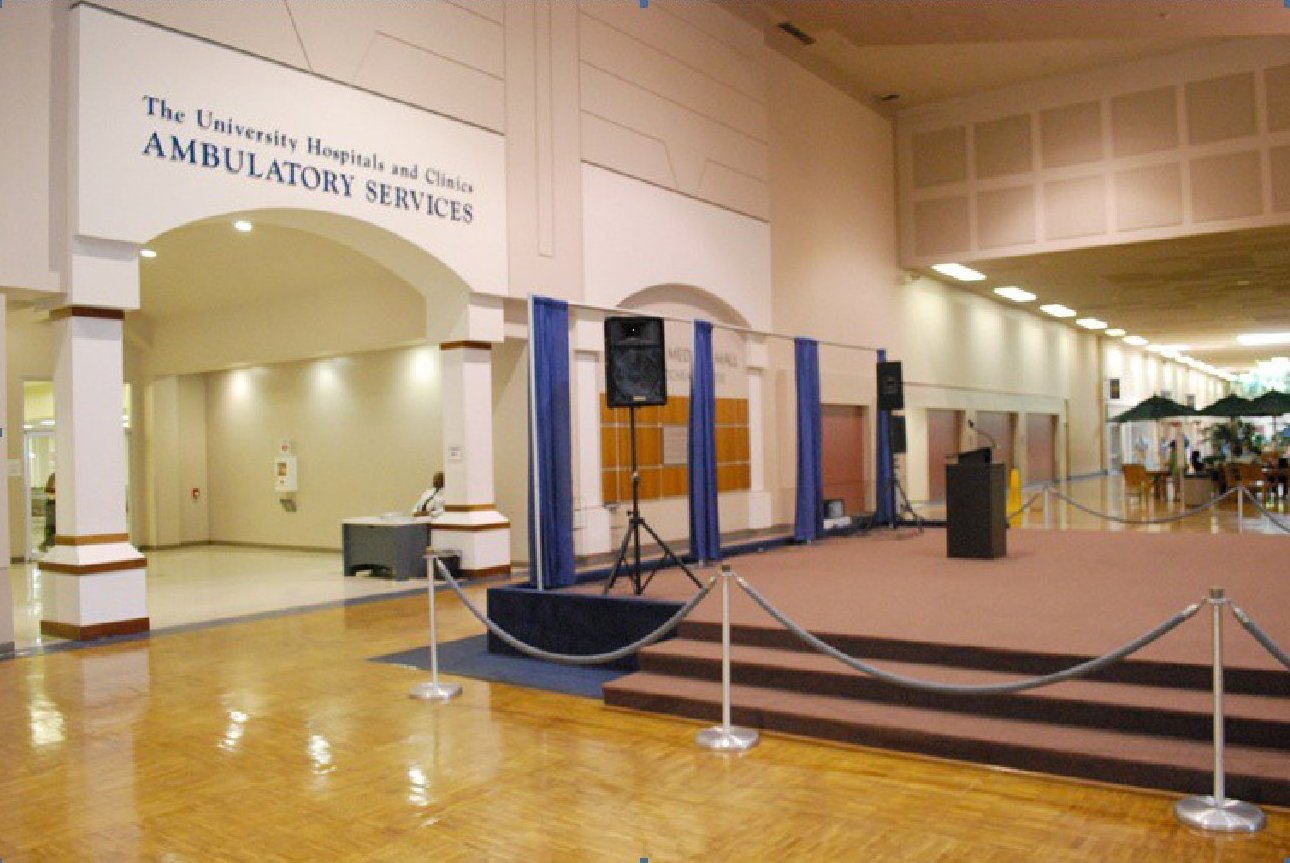 Center Stage
The Center Stage is often used for activities such as performances, fashion shows, health fairs, and theatrical presentations.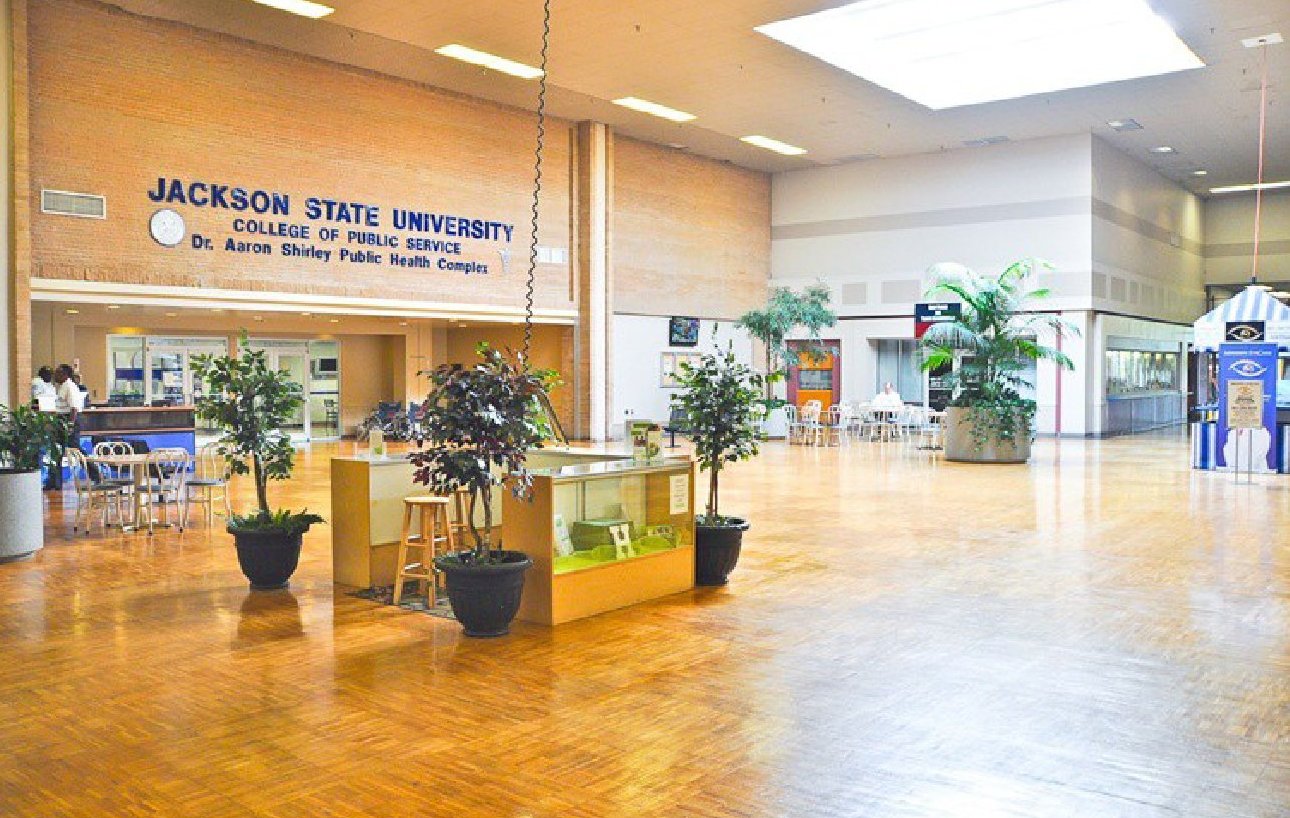 Common Area
The Mall Common Area is used for activities such as information booths and health fairs. It is often used in addition to the Center Stage for very large events.