A Dream with Vision, a Vision with Horsepower: JMMF Announces Plans to Create an Arts & Cultural Center
JMMF Announces Plans to Create a Multi-Generational Arts & Cultural Center
Since the awarding of a $3 Million Investment from ArtPlace America in 2015, the Jackson Medical Mall Foundation (JMMF) continues to envision what creative placemaking will look like in its district. After hosting a community forum to announce the grant in 2015, forming an artist advisory board in 2016, and collaborating with Mississippi Urban Research Center (MURC) to conduct an in-depth cultural asset mapping & research process, JMMF is committing to its first major investment under the ArtPlace initiative – a multi-generational arts & cultural center.
Secondly, writing essays is an established way to be a self disciplined individual It really is a useful method to receive your essay done in practically no time whatsoever. Overall the complete essay must seem unique without having any fake data. Whether you'd believe it is possible to write precisely the same article, to exactly the same standards, without some suitable article assist, is not the exact same matter. A profitable interview composition offers an author a whole information regarding the interviewee as well as a satisfaction which could just be felt when one has attained his aim.
You have to know whether you're composing an article, term paper, thesis or yet another sort of educational papers. Now you might be prepared to start an essay writing on customer satisfaction. Whenever you're creating the college essay requests you must know of the terminology you're using. Nicely, in case you are ready to compose a fantastic article, then may choose the help of Wonderfulessay.com. An extended article like a dissertation can definitely get from presentational essay support.
"We are making major progress toward reclaiming the abandoned and blighted properties in this area," says Executive Director, Primus Wheeler. But we've taken the time to really put our ears to the community, to know which services and resources that they'd want in their neighborhood. We've done a pretty good job of business development, now it's time to focus on wealth building, and boosting the creative economy in this community."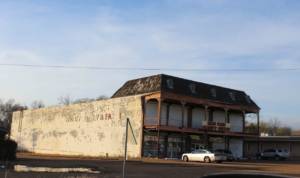 In the recent years, the Jackson Medical Mall Foundation has created opportunities for national chains such as Cricket Wireless, Subway Restaurant and Save-a-Lot Grocery Store to establish businesses in the area, as well as locally thriving businesses such as MS Smiles Dentistry and MS EyeCare Associates.  This level of strategic economic development is adding jobs and increasing needed services for local neighbors in a sustainable way. JMMF believes that the next step in building wealth in the area is connecting neighbors to the creative economy. New plans are underway to redevelop an old beauty supply store on Livingston Road, transforming it into a hub for art and creativity. This community arts and culture center will be the anchor for the expansion of the Jackson Medical Mall Foundation's core mission into this area.
"The background of the Jackson Medical Mall Foundation as a practical, nuts-and-bolts community development organization really shines through in how it has approached expanding into the creative economy," says artist & consultant Daniel Johnson.  "Over the past two years, they have methodically established relationships in the arts community and established internal processes to manage and expand relationships with the professional arts community and emerging artists in their district. The potential for creating economic opportunities in the arts in their service area is great and the added attention to building collaborative mentorship relationships in the process is, quite frankly, inspiring."
Inside the 22,616 square foot facility with tall ceilings and an outdoor balcony, JMMF has plans for the space to host an art gallery, art-related classes, and house an artist residency program.  The launch of this initiative will create jobs for youth and artists, and provide opportunities for production and presentation of locally generated art.
In addition to a track record of successfully creating, reclaiming, and repurposing spaces, JMMF has already begun piloting some of the programs that will occur in the arts & cultural center.  Over the summer, JMMF hosted three youth summer camps and an "art-centric" back-to-school jam, attended by thousands.  An artist roster has also been developed as a base to initiate all collaborations and partnerships that will drive the creative economy in the District.
This year, JMMF will host its signature fundraiser, Christmas in the City: Home for the Holidays (formerly known as the Community Reinvestment Awards) to generate additional funding for its proposed arts & cultural center.   The event will be held on Saturday, December 16, 2017 at 7:00 pm, at the Jackson Medical Mall, featuring Mississippi's own, Iron Chef, Cat Cora and Motown Recording Artist, La'Porsha Renae.
This year's theme, "Home for the Holidays", will be the beginning of a new tradition, creating a holiday destination at the Jackson Medical Mall that celebrates and highlights local artists. Tickets for this night of exquisite cuisine, art, and live music are available at the Jackson Medical Mall's Suite 101.
Join the cause by purchasing a ticket to the event, sponsoring the event, or making a charitable donation towards the JMMF Arts & Cultural Center.  For more information, call the Jackson Medical Mall Foundation at 601.982.8467.