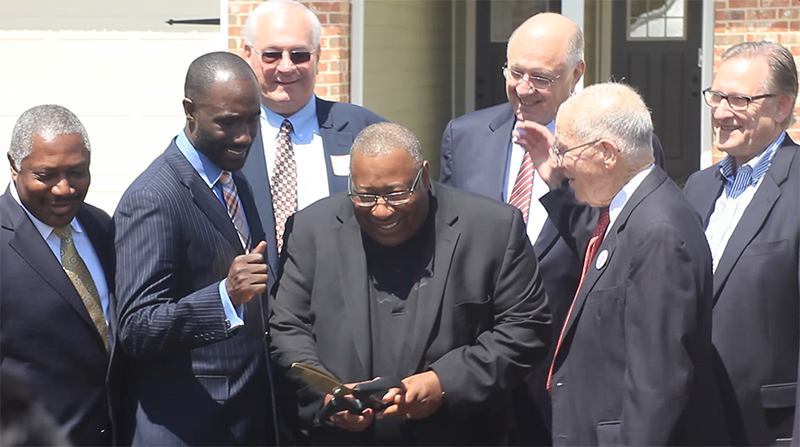 On May 19, 2016, the Jackson Medical Mall Foundation held a Grand Opening for its newest housing development, East Village Estates. Mayor Tony Yarber and Former Governor William Winter were among those in attendance for the ribbon cutting ceremony.
East Village Estates is comprised of 44 single-family townhomes located just East of the Jackson Medical Mall in the Prosperity Street/Homestead Heights Community. Each home is 1,520 square feet and contains three bedrooms and two and a half bathrooms. Each residence includes an enclosed two-car garage. These townhomes will be rented for the first 15 years to residents who initially qualify as low-income, who will then have the opportunity to buy the homes at a $50,000 fully financed price.
East Village was made possible by the Jackson Medical Mall Foundation, Mid-America Development Foundation, Larry Haynes Executive Director and Roscoe Word and was implemented by Chartre Consulting Ltd. of Oxford, MS.