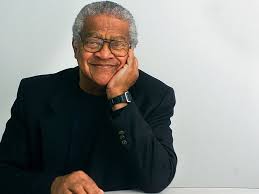 Founder
Dr. Aaron Shirley​
Dr. Aaron Shirley dedicated his life to others as a pioneer of rural and urban health care for the state of Mississippi. It was his commitment to this profession that inspired his vision for a one-stop shop health care facility for the underserved. That concept became a reality with the Jackson Medical Mall, acclaimed as one of the nation's most unique community health care endeavors.
Dr. Shirley took his pediatrics residency at the University of Mississippi in 1965 and was the first African American to accomplish this feat. In 1970, he helped to establish the Jackson Hinds Comprehensive Health Center, which became the largest community health center in the state. He also established a comprehensive school-based clinic to provide health and counseling services to help reduce teen pregnancy, drug abuse, teen violence, sexually transmitted diseases, and mental health issues. The clinic became a national model for school-based clinics. Dr. Shirley was a 1993 recipient of the MacAuthur Fellowship, also known as the 'Genius Award'. He received the Governor's Initiative for Volunteer Excellence, or GIVE, Award in 2009.
That same year, the Mississippi Medical and Surgical Association honored Dr. Shirley for changing the course of history at the University of Mississippi Medical Center, later naming his contributions to health and the community as The Shirley Society. Always making an impact on those who need it most, Dr. Shirley constantly looked for ways to advance health in underserved communities.