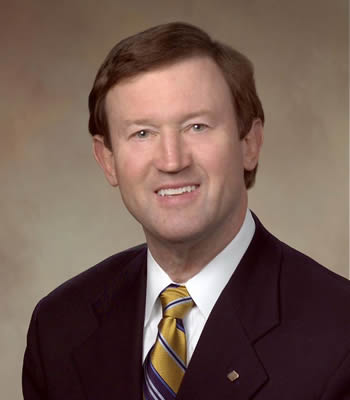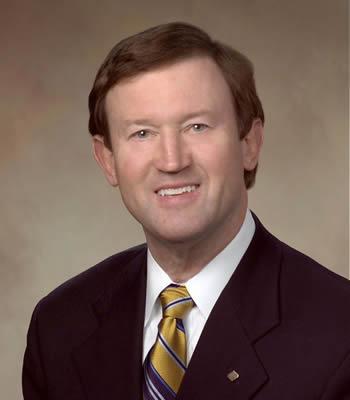 Mr. Harry Walker has worked for Jackson-based Trustmark National Bank since 1972. Currently he serves the bank as President of the Jackson Metro Region and on the Board of Directors. His experience with Trustmark has included the positions of Chief Lending Officer, Real Estate Department Manager and Head of Municipal Investments.
Harry is a native of Taylorsville, MS and a 1972 graduate of the University of Southern Mississippi. He earned his MBA from Mississippi College, as well as, Graduate Certificates from LSU School of Bank of the South and the University of Oklahoma Commercial Lending School. Current civic and leadership activities include Chairman of the Mississippi Baptist Medical Center, serving on the Boards of the Andrew Jackson Council of the Boy Scouts of America, Jackson Medical Mall Foundation, Downtown Jackson Partners, Mississippi Valley Title Insurance Company, and Jackson Chamber of Commerce. He is currently a Trustee for the YMCA, and a member of the Dixie National Rodeo Association Sale of Champions Committee. He has served as President of the Mississippi's Banker's Association, Chairman of the YMCA, Chairman of the Metro Jackson Chamber of Commerce, Mississippi Museum of Art, Chairman of BIPEC, Chairman of the United Way of the Capital Area, Chairman of the Nature Conservancy, Chairman of Junior Achievement of Mississippi and many more.
Harry has been married to Deery Mott Walker of Yazoo City since 1977 and they have two adult children, Anna and Will, who reside out of state.